---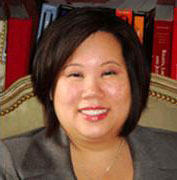 I am a trial attorney focused exclusively on Family Law, which encompasses everything you love and everything you own – your family and your property. In addition, I am trained as a family law mediator and facilitator of negotiated settlements in family law matters. Prior to my legal career, I worked as an accountant for a Fortune 50 technology company and one of Dallas's top-10 accounting firms. My prior accounting experience enables me to better assist clients in high asset and complex divorce cases.
Location: Plano, Texas
Phone: 214-616-3684
Fax: 214-616-3684
Like many of my clients, I am a divorcee, so I understand the emotional trauma many of my clients are going through during their break-up and divorce proceedings. I approach the law with respect, compassion, strength and extensive experience, which enables me to better represent my clients' needs and goals throughout their cases.
I know from experience that we are all different, and those differences mean there are no cookie-cutter strategies that work for everyone. I work closely with my clients to create individualized strategies to obtain the best possible outcomes for them and their families. There are times when a client's case requires me to "handle with care" and other times when a case requires aggressive, bold representation. Whatever the situation may be, I am happy to be your guide through the maze of the legal arena.
I am an active member in the legal community. I am a founding board member of the Collin County Women Lawyers Association, as well as a member of the Collin County Bar Association, the American Inn of Court, the Denton County Bar Association and the Dallas Asian Bar Association. My family law practice areas include cases in Collin County, Denton County, and Dallas County – throughout the Dallas-Ft. Worth area.
I earned my Juris Doctorate degree from SMU's Dedman School of Law in 2008. During law school, I interned at the Denton County District Attorney's Office and the Federal Trade Commission. In addition, I played an active role in SMU's Consumer Advocacy Clinic under the direction of Mary Spector and Eric Cedillo. Prior to law school, I obtained a B.A. in Government and Politics from the University of Texas at Dallas.
Practice Areas
Divorce

Alternative Dispute Resolution
Complex Property Division
High Asset Divorce
Same Sex Divorce
Contested Divorce
Uncontested Divorce

Child Custody

High Conflict Custody
Visitation (Possession & Access)
Parent's Rights
Fathers' Rights
Mental Health & Child Neglect/Endangerment
Special Needs Children

Child Support

Attorney General IV-D Cases

Modifications
Domestic Violence
Paternity Actions

Termination of Parental Rights

Adoption & Guardianship
Grandparent Rights and Grandparent Access
Child Protective Services (CPS) Cases
Marital Agreements

Prenuptial Agreements
Postnuptual Agreements

Wills & Small Estate Planning
Probate
Education
Southern Methodist University School of Law, Dallas, Texas
University of Texas at Dallas, Richardson, Texas

Bachelor of Arts
Major: Government and Politics
Professional Associations and Memberships
State Bar of Texas
Collin County Bar Association
Collin County Women Lawyers Association (Corporate Treasurer & Founding Member)
American Inn of Court
Denton County Bar Association
Dallas Asian Bar Association
Altrusa International, North Dallas Chapter (Corporate Treasurer & Past President)
Awards and Certificates
Texas Lawyers Rising Star 2015, 2016, 2017
Attorney Ad Litem
Guardian Ad Litem
Amicus Attorney
Languages